Welcome to NM Consulting - home of classic race cars
---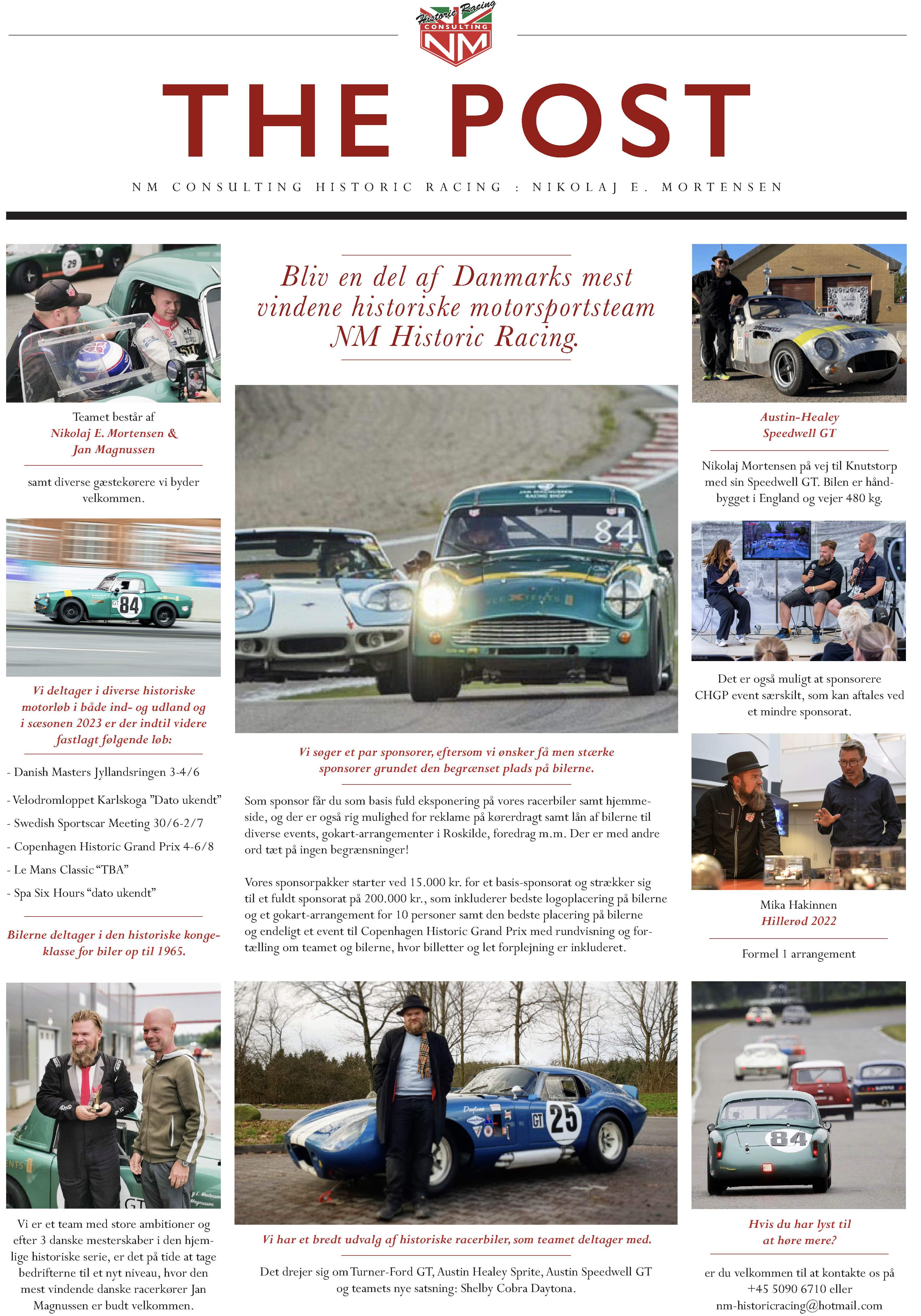 ---

---
After a childhood immersed in vintage british race and street cars, it was hard to imagine Nikolaj Enager Mortensen working at anything other than the british historic car market. While those formative years on the back seat of his parents' MG undoubtedly sparked a passion within. Nikolaj's extensive knowledge continued to grow while racing in various classic international races. An experience that would establish his reputation as an internationally respected, and also pave the way for the opening of NM Consulting to sell historic racing cars, many of which Nikolaj has campaigned across the Scandinavian and Europe in keeping with his steadfast belief that thoroughbreds intended for competition should not be consigned to stand still. Nikolaj is one of the founder of the steady growing SixtyFivers classic cars class.
---
Sponsor og samarbejdspartnere:
---
---
---
---
The national danish MG club is visiting our garage. Nikolaj Mortensen have a presentation of the Turner racing car.
---
Stunning action from Jyllands Ringen in the 65-class and 71-class. Nikolaj is driving the Turner and the MG Midget.
---
News
Coming up for sale soon, historic correct Bevan & McGovern Imp.
Sunbeam Imp 1964, ready to race.
Our current Imp is running a strong 110 bhp at the running wheel.
---
---
Nikolaj Mortensen is a semi-pro racing driver well known in the Danish Racing Division.